Creative genius Zahid Khan of Kuki Concepts has come up with a festive bridal collection titled 'Iqbal'. The collection is inspired by the poetry of Shayer-e-Mashriq, Allama Iqbal. The festive collection has beautiful pieces from bridal lengha cholis, shararas and saris to Jodhpur pajamas and vintage poth silk doshallahs. The festive collection by KUKI presents classic embroideries, rich fabrics, intricate details and exquisite chunri prints.
A Jodhpur pajama made in pure jamawar silk fabric paired with a plum velvet choli with tilla and dabka detailing is a definitive stand out. The outfit is paired with a limited edition vintage doshallah in plum colour with zardozi and brocade pattern all over the doshallah adding a lot of glamour to the whole ensemble.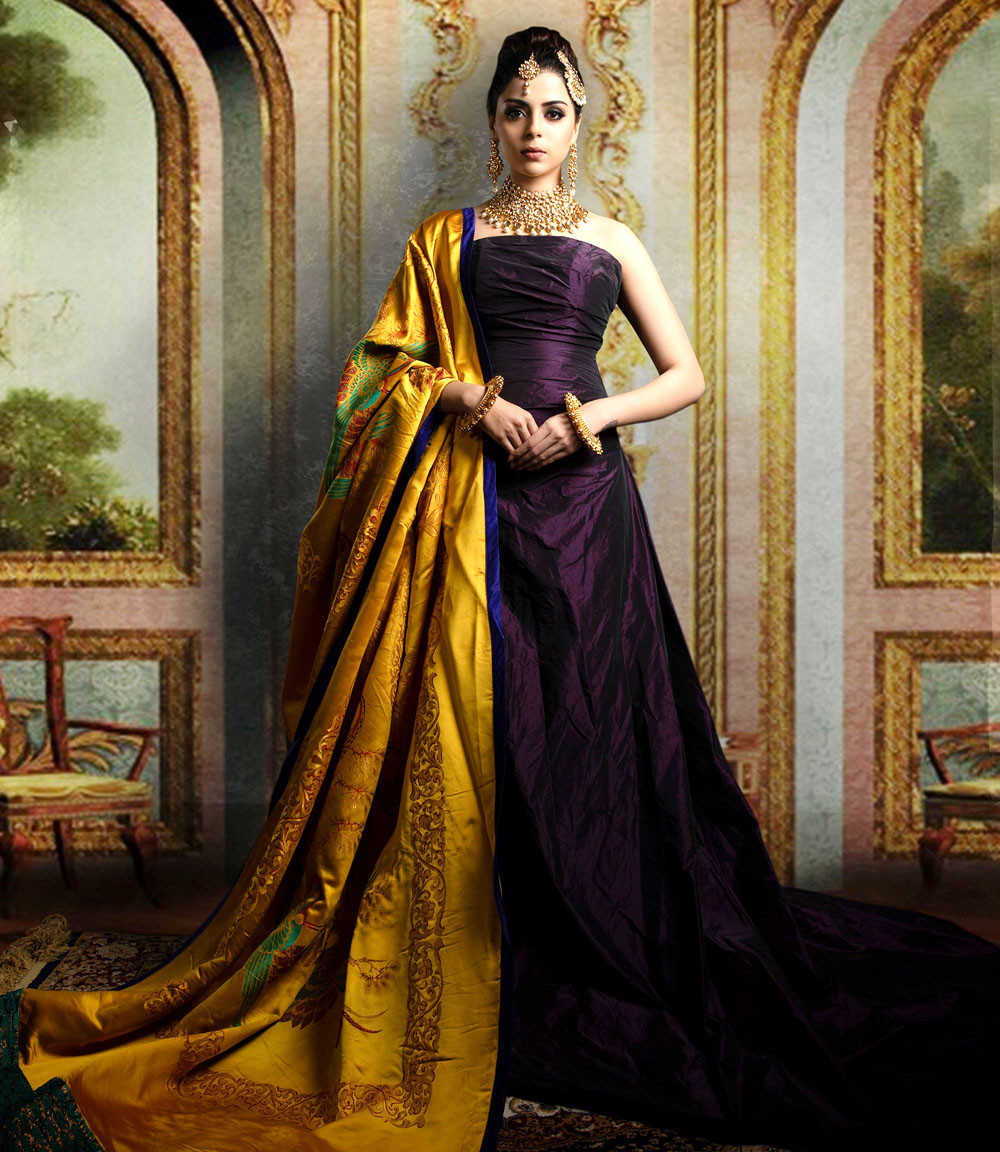 A beautiful strapless dress that could be a style revolution for modern Pakistan. A rich plum colour couture dress created in tafta silk is paired with a limited edition vintage poth silk doshallah in dull gold. The luxurious and glamorous ensemble is ideal for a wedding affair adding contemporary and feminine flair.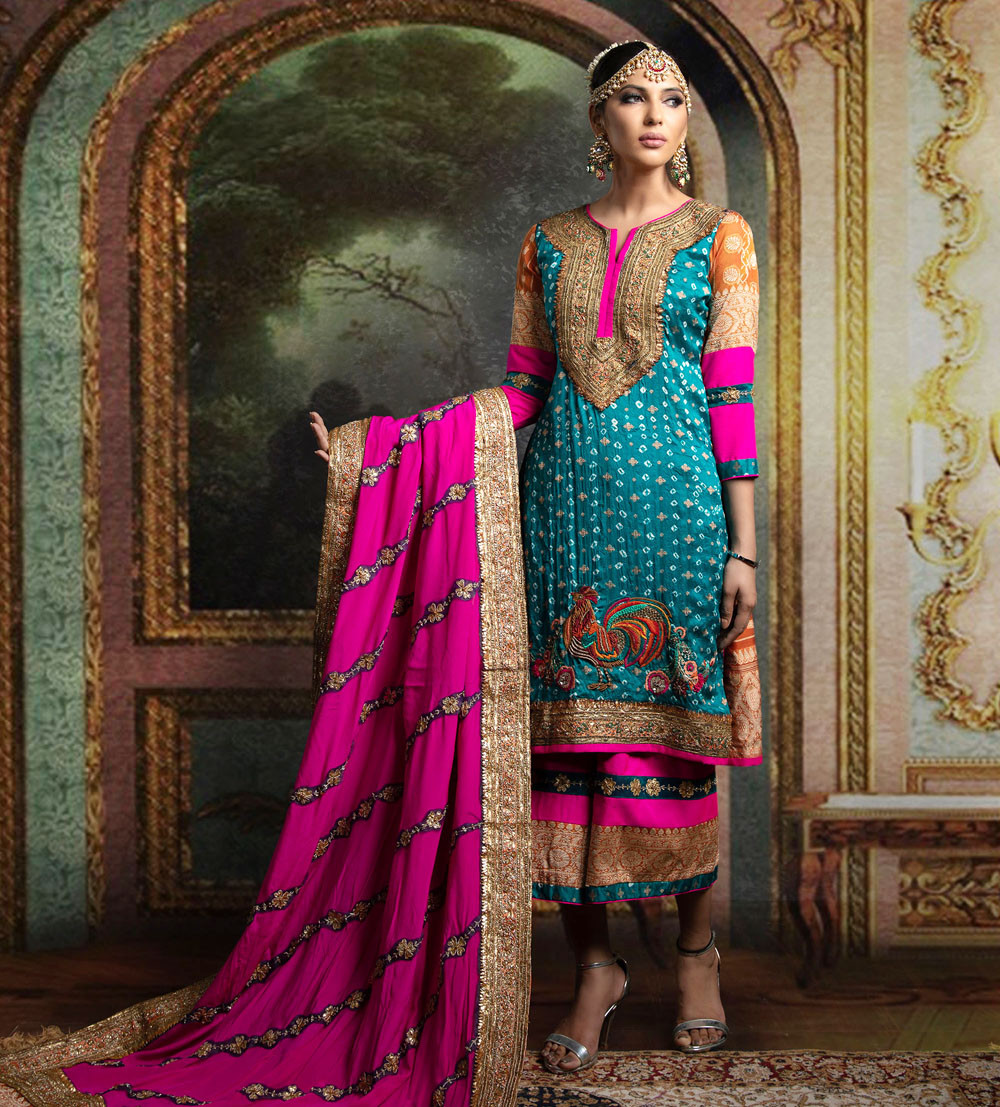 This Ganga jamni festive chunri shirt in bright pink and turquoise is adorned with sucha gotta, dabka and nau rattan resham hand work all over the shirt. This timeless shirt is paired with izaar pants which features brocade border work. The luxurious festive outfit is paired with a stunning bright pink silk dupatta with brocade piping.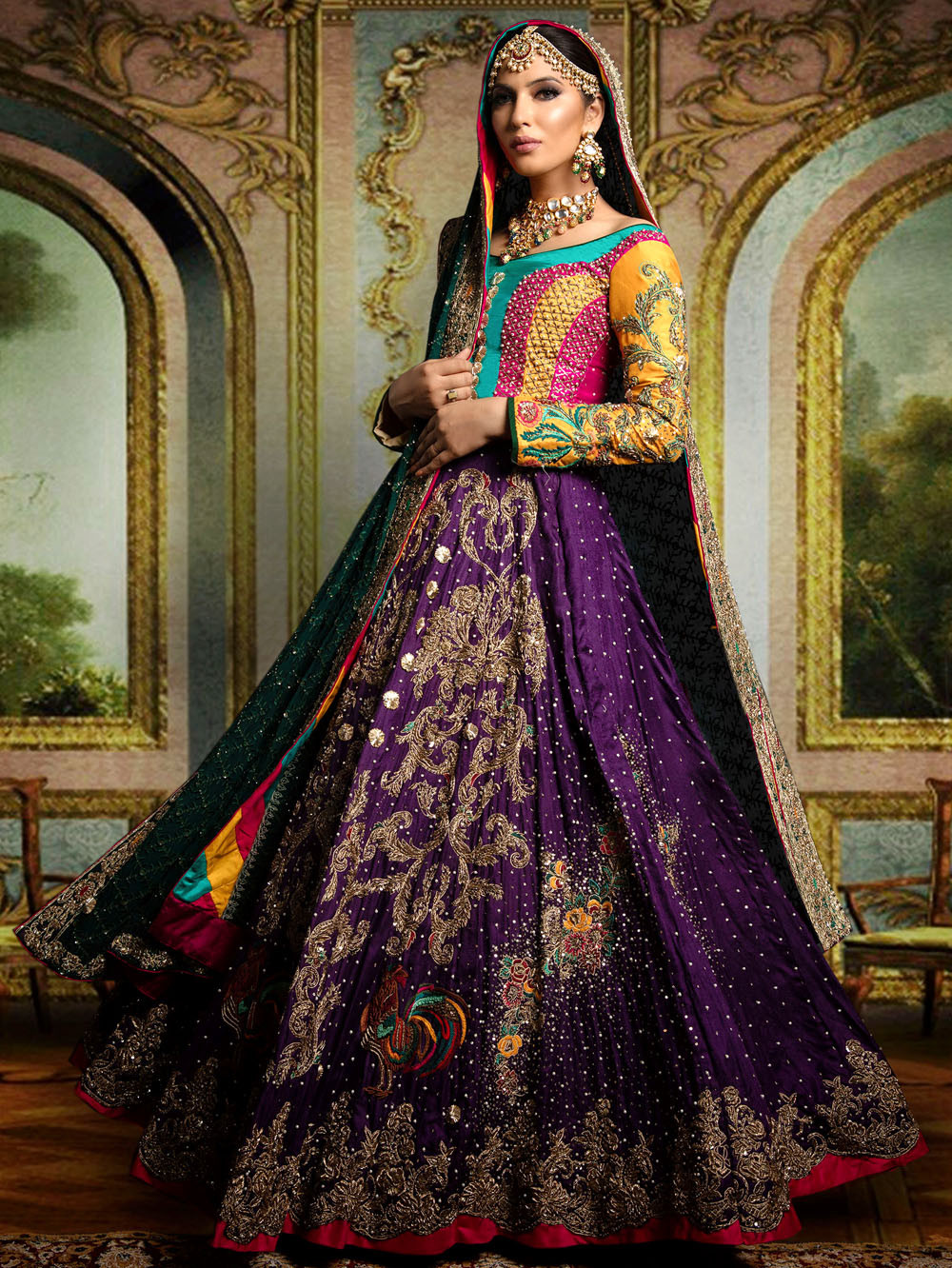 This Nauratan bridal outfit is an amalgamation of rich fabric, intricate detailing and age-old embroideries. The striking deep purple lengha is glamorous yet traditional at once with intricate resham, dabka and hammered nakshi work. The lehnga is paired with a multi-coloured hand embroidered corset top with dabka and naqshi detailing. The outfit is paired with an emerald green silk dupatta with gold dabka and naqshi work all over.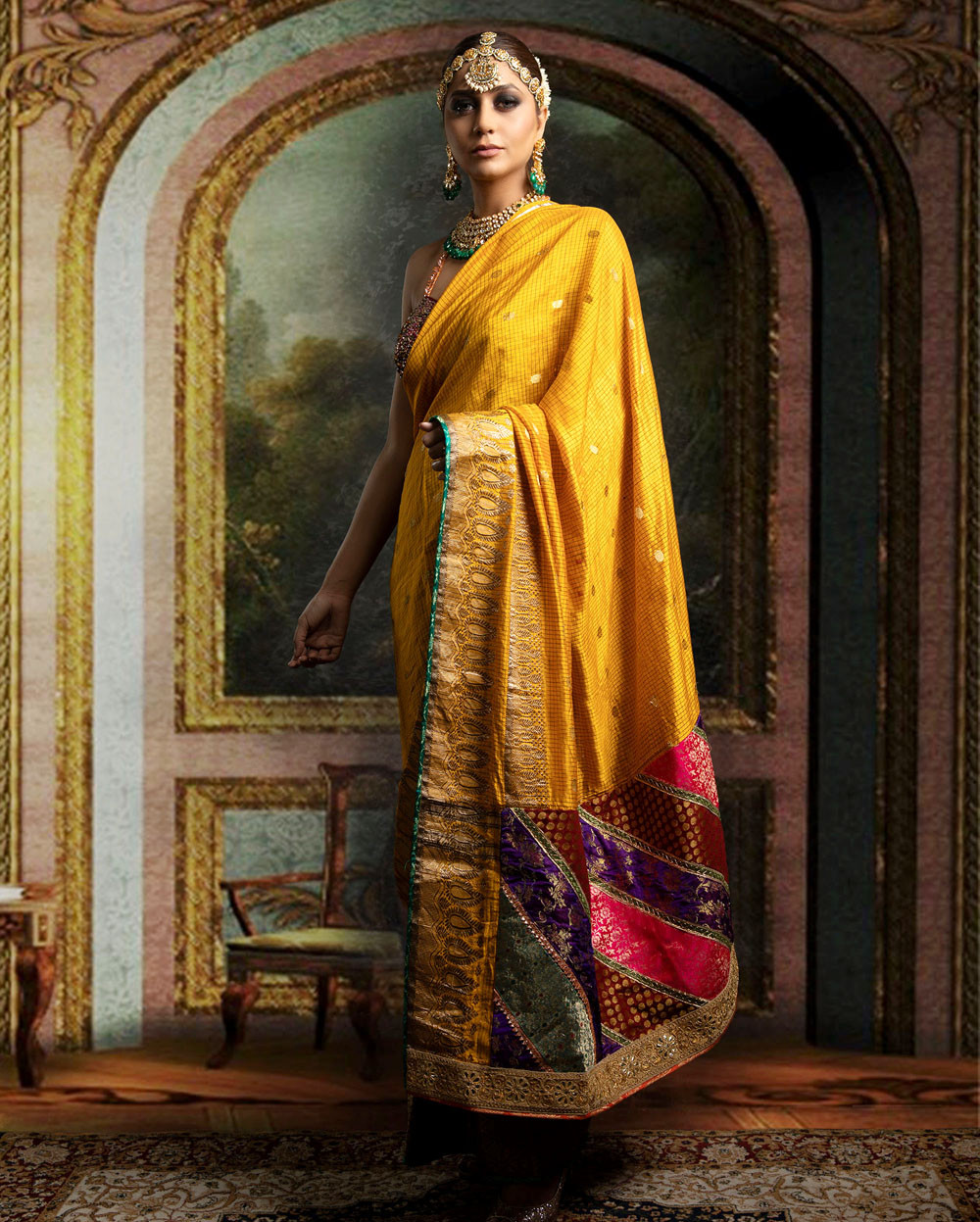 A beautiful mustard sari that exudes old world charm, made from pure silk and adorned with naurattan vintage brocade patta patti borders on the pallu. This vintage sari will always remain a classic in anyone's wardrobe that does not go out of style and is ideal for bridal wear.