Global sporting events like the festival of football taking place in Qatar are unique in the way they bring people together – and this year it's forecast that the global audience for the month-long soccer championships will surpass five billion people for the first time ever. 
That shared experience is only possible thanks to the latest developments in phones, TVs and other tech devices – and at the forefront of these developments, making sure that as many people as possible can connect to the tournament in Qatar and get a piece of the action, is innovative Chinese company TCL Technology.
Only a relatively limited number of people will be in the Middle East to enjoy the championship in person, but TCL's technology will give people around the globe the chance to experience what it's like to be up close and personal with the world's best footballers.
TCL's cutting-edge mobile products speak for themselves, but the company that aims to Inspire Greatness is also at the forefront of efforts to make it easier for people to connect and communicate, and four of the greatest players at the Qatar tournament will be keeping in touch with friends, family, fans and teammates with the help of TCL's pioneering TCL technology and devices.
As part of its Inspire Greatness vision, TCL has turned to this unique quartet of footballers to represent their message. 
France defender Raphael Varane was a winner with his country at the corresponding tournament in Russia four years ago. And now the Manchester United defender, formerly with Real Madrid, will be taking to the field in Qatar to help his fellow countrymen defend their trophy.
Among those trying to stop Varane will be his fellow TCL ambassadors – England and Manchester City star Phil Foden, Real Madrid's Brazilian sensation Rodrygo, and Spain and Barcelona teenage prodigy Pedri.
It's an unmatched lineup of global soccer stars, who are united in their desire to help show how football, in partnership with TCL Technology, can help to Inspire Greatness around the world.
The Fab Four might be in different international camps in Qatar, but they'll be able to stay connected thanks to TCL's latest mobile products, including the TCL 30 Series mobile phones, and TCL NXTPAPER 10s and TCL TAB 10s 5G (opens in new tab) tablets.
They'll also be able to immerse themselves in on-screen action while being kind to their eyes with smart glasses in the form of the TCL NXTWEAR S (opens in new tab), while they'll be wired for sound thanks to the TCL MOVEAUDIO S180 (opens in new tab) earphones.
These players are creative young men at the cutting edge of their profession, and they're keen to share why they're fans of the equally creative brilliance of TCL Technology.
England star Foden, who's tipped to be player of the tournament if England make good progress, will be in Qatar with his TCL 30 5G smartphone. He's also the proud owner of the new TCL NXTWEAR AIR (opens in new tab) glasses, as well as the award-winning NXTPAPER 10s (opens in new tab) tablet, which features TCL's Eye Care technology to reduce harmful blue light from screens.
Foden tells us: "Using technology to stay connected these days is really important to me. We spend so many hours just sitting in the hotel room with not a lot to do. 
"As players we can't really go out and walk the streets, so, yeah, it's important to keep in touch with your family and stay happy off the pitch. I think this helps on the pitch as well." 
Viewers around the world, and those lucky enough to be watching the action close-up in Qatar, will be able to analyze and share the skills and thrills of the world's best players with ease thanks to the latest technology.
Here's a closer look at the devices Foden and his fellow TCL ambassadors will be turning to for their entertainment, and communicating with, during the finals.
TCL 30 5G
(opens in new tab)
Don't be surprised if you see any of TCL's ambassadors snapping photos and videos of themselves and their teammates in their post-match celebrations with their TCL 30 5G phones.
The TCL 30's 184g weight and 7.74mm thickness makes for an ultra-slim and light design. What's most notable is the high screen-to-body ratio, which gives users an incredibly sleek and immersive experience when using their phone. With such a minimal bezel and a premium fiberglass finish, this phone oozes style.
All of the TCL 30 Series phones are available in Tech Black, while the TCL 30 and 30+ are also available in Muse Blue, and TCL 30 5G also comes in a demure Dreamy Blue. The unique side-mounted finger sensor makes it easy to access your phone's features when you're in a rush to send a message or capture those magic moments.
The AITriple camera setup compares favorably to the camera on any other phone on the market, and includes a 50MP main camera, while the front selfie camera boasts an ultra-wide-angle facility – and there will be plenty of selfies being taken in Qatar!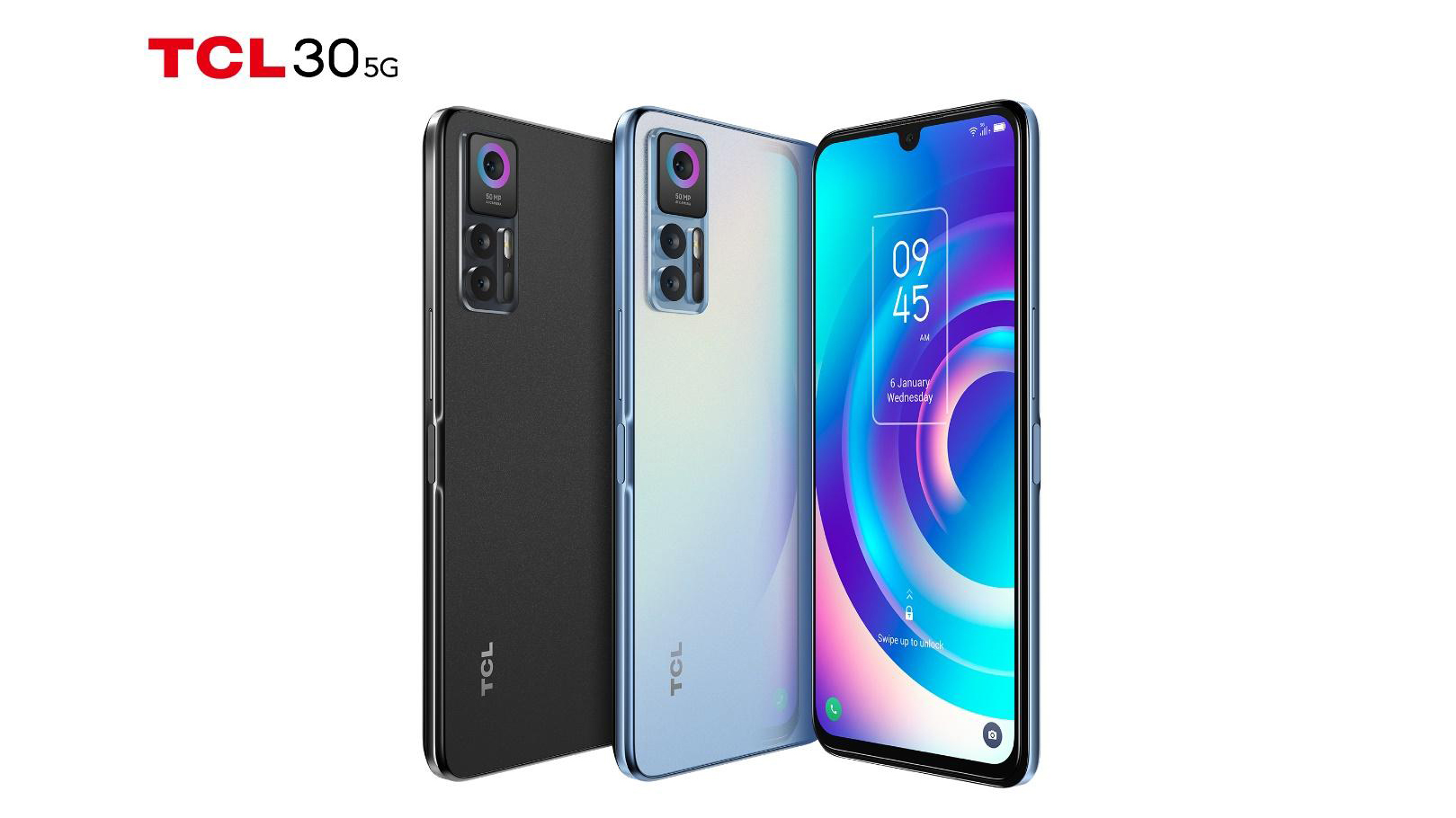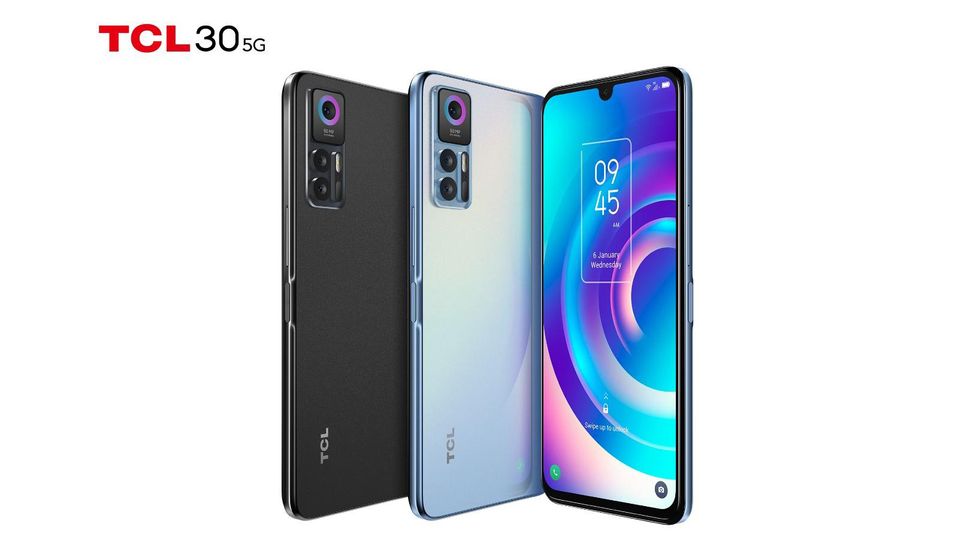 In practical terms, the TCL 30 Series gives you the freedom to get immersed in a variety of styles of photography. The HDR videos and photos are captured and displayed with greater clarity, contrast and detail than ever before, enabling you to experience the allure of stunning everyday snaps, exquisite macro images, and stunning high-res details.
A device this powerful needs a battery to match, and the TCL 30's 5010mAh battery goes beyond expectations to give you two days of use from a full charge, while the 18W fast-charging facility means your phone will be back up and running in no time should you run short on power.
The aesthetics go beyond the look and feel of this phone, and its 6.7-inch FHD+ AMOLED NXTVISION display capacity needs to be seen to be believed. 
We're talking about the ultimate combination of ultra-clarity and ultra-vivid imagery. This technology means the screen can be seen clearly, even under the glare of Qatar's desert sun, and it's also all-day low-blue-light certified, to take the strain off your eyes and keep them fresh, so that you can enjoy watching your favorite team win in comfort. 
TCL 30 SE
(opens in new tab)
Vibrant HD+ displays and standout camera technologies such as Steady Snap stabilization are just some of the ways TCL is democratizing technology, and these features are all available in the TCL 30 SE, allowing you to watch the sports you love in high definition, or shoot stunning pictures of live action from the stands.
Powered by a Helio G25 chipset and Hyper Engine technology, the TCL 30 SE can keep up with you while you're playing games and streaming your favorite movies and shows, delivering a seamless multitasking experience that's facilitated by an octa-core processor and 4GB RAM.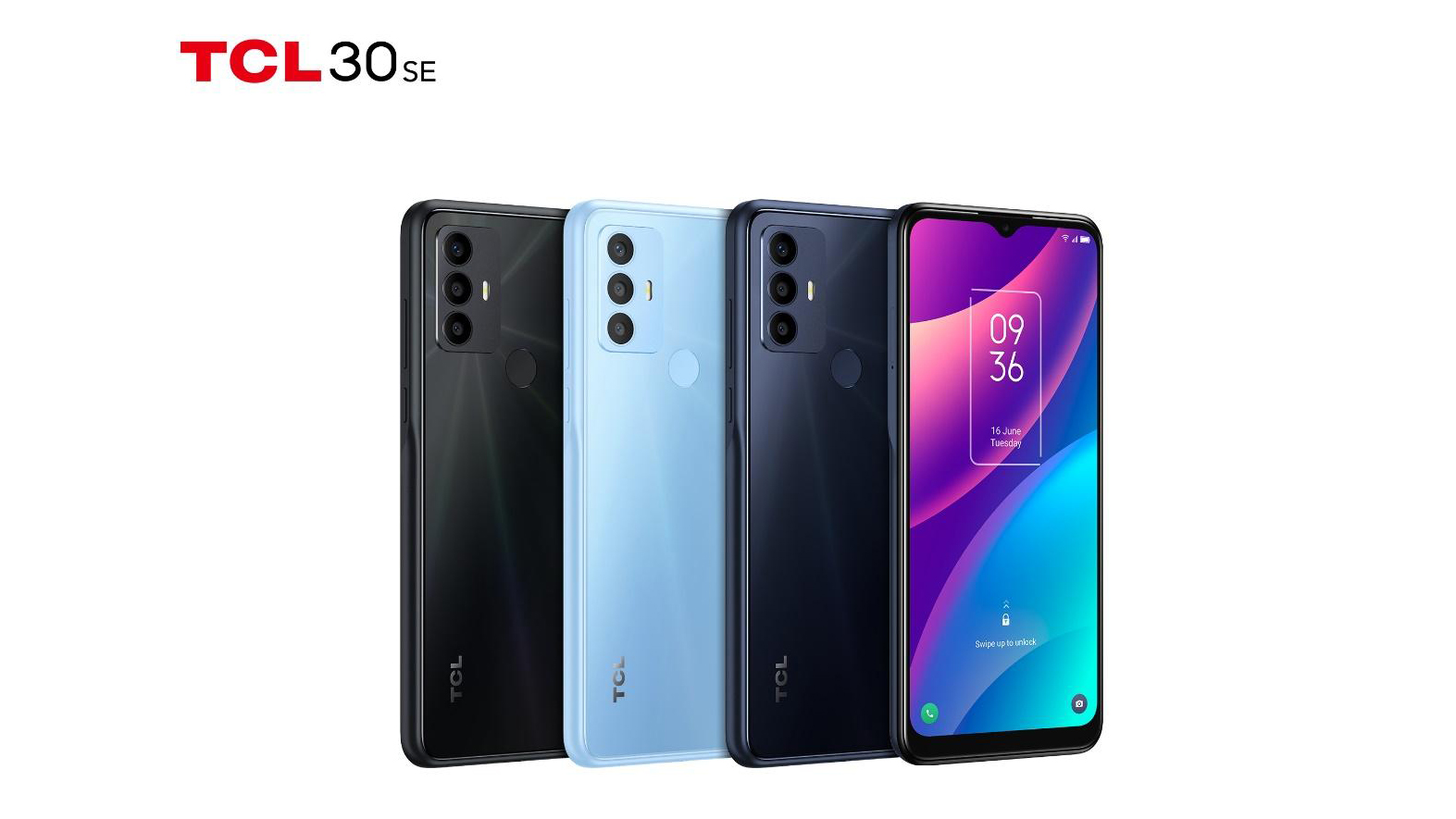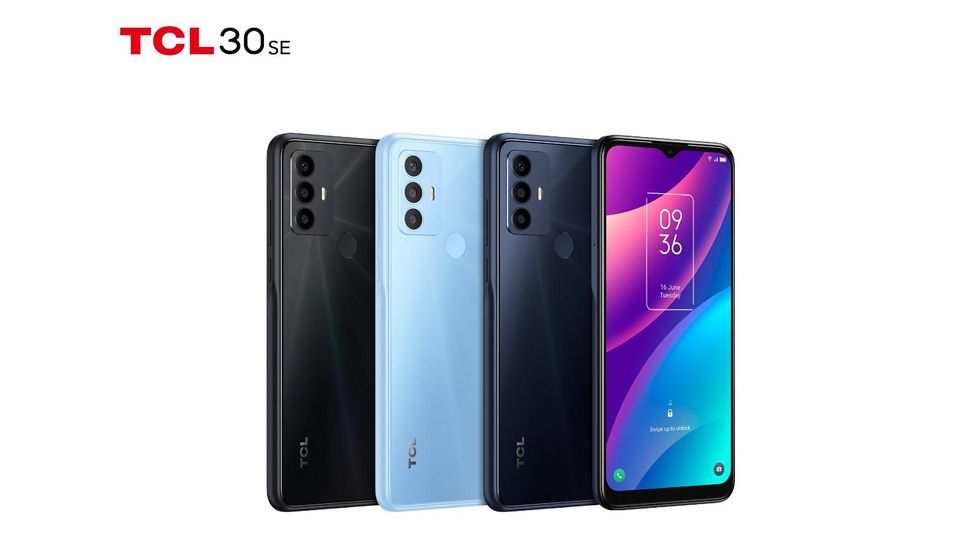 The TCL 30 SE's Auto-Capture feature makes it easy to capture selfies even when you've got your hands full. It can detect faces automatically and start taking photos, all without you having to put down your popcorn so that you can tap the screen. The 8MP selfie camera means you don't have to compromise on quality, and its smart HDR function will automatically adjust exposure levels to optimize details in your portraits.
If you're with your friends and you don't have someone to take a group photo of you, there's no need to miss out on the shot. Simply place the TCL 30 SE on a table or other stable surface, strike a pose, and raise your palm to the rear camera to begin a 2-second countdown before the picture is snapped. Perfect for those private moments.
And wherever you are, you don't have to worry about keeping your phone charged when you're watching four football matches a day. The TCL 30 SE's massive 5000mAh battery will provide more than enough juice – and just to make sure that you make it into extra time, the Smart Manager feature will optimize the phone's performance to extend that battery time even further.
TCL NXTPAPER 10s
Users of TCL's tablets can enjoy an unrivaled viewing experience thanks to smart touchscreens and display innovations like NXTVISION, which turbocharges images and videos, and TCL NXTPAPER, which uses blue light filtering to offer paper-like displays to safeguard your vision.
While a regular LCD screen replaces harmful blue light with unwanted yellow tones, the TCL NXTPAPER10s uses a subtle built-in multi-layer filter, for more comfortable viewing over long periods of reading or viewing.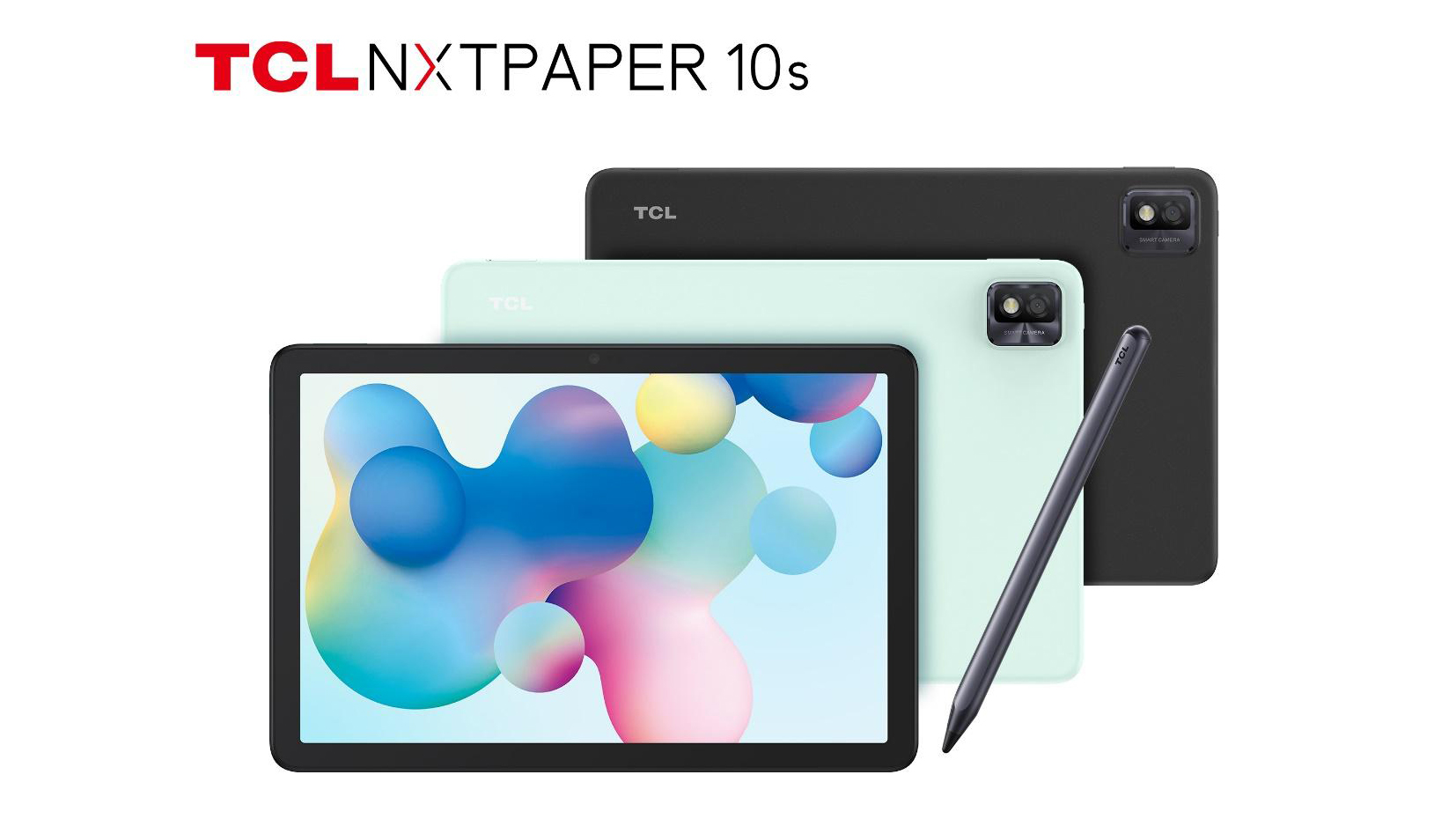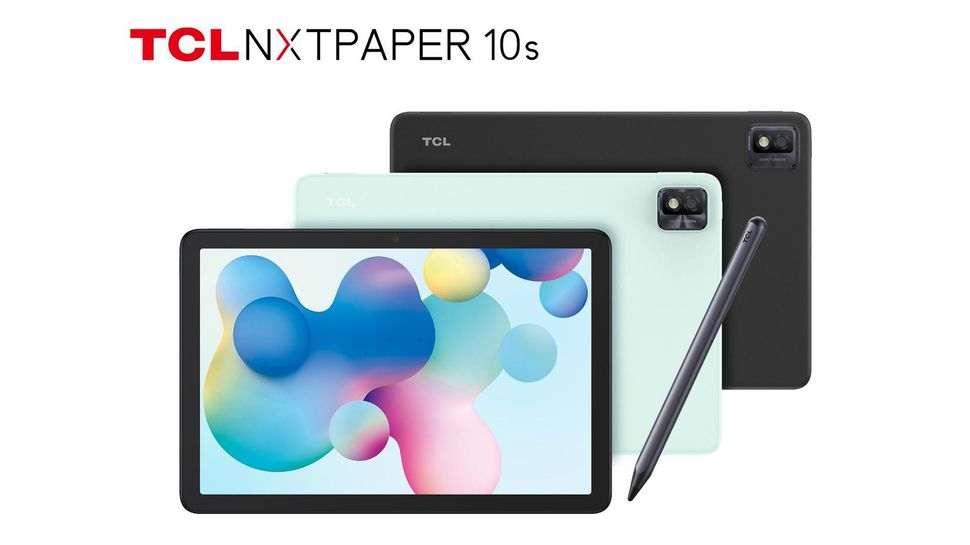 The crystal-clear 10.1-inch Full HD display will dazzle you with its combination of bold colors and pristine detail.
TCL inspires greatness through sports partnerships. Sport has the power to inspire millions, producing role models who embody the values of passion, teamwork, and respect. These are the same values that drive TCL to innovate and develop premium, affordable technologies that deliver memorable connected experiences.
On and off the pitch, thanks to TCL, the world's biggest sports event and the world's greatest players, the feast of football Qatar promises to be the greatest connected experience ever!
Read More